This course will empower you to Foster and develop female leaders in pathology and laboratory medicine. Topics include women empowerment, gender-specific implicit bias, retention and promotion, resiliency, self-awareness, and coaching.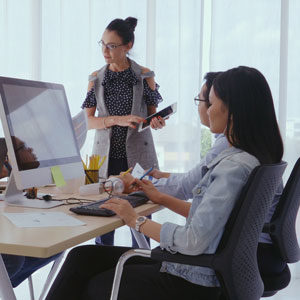 Immersive Genitourinary Pathology: Untangling Contemporary Controversies to Help Manage Your Patients
November 4-6, 2022
This course will navigate current challenges in the field, which range from navigating conflicting subspecialty guidelines to implementing a new WHO Classification. The intent is to provide courses in several key areas within subspecialty GU practice that highlight the growing role of the diagnostician as directly informing management decisions made by interdisciplinary teams.
This course includes five sessions focused on the medical/pathological aspects of the cases with an emphasis on differential diagnosis, pattern recognition, pitfalls, "zebras", "mimics", and other challenging features of pulmonary pathology. Two additional sessions will focus on management and leadership issues reflected in the five case studies. In addition, two keynotes will be provided in the evenings after dinner by the two faculty.
This course will enable you to foster and develop diversity, equity, and inclusion in pathology and laboratory medicine and covers topics such as implicit bias, structural racism, allyship, recruiting and retaining diverse workforces, and mentoring those underrepresented in medicine.